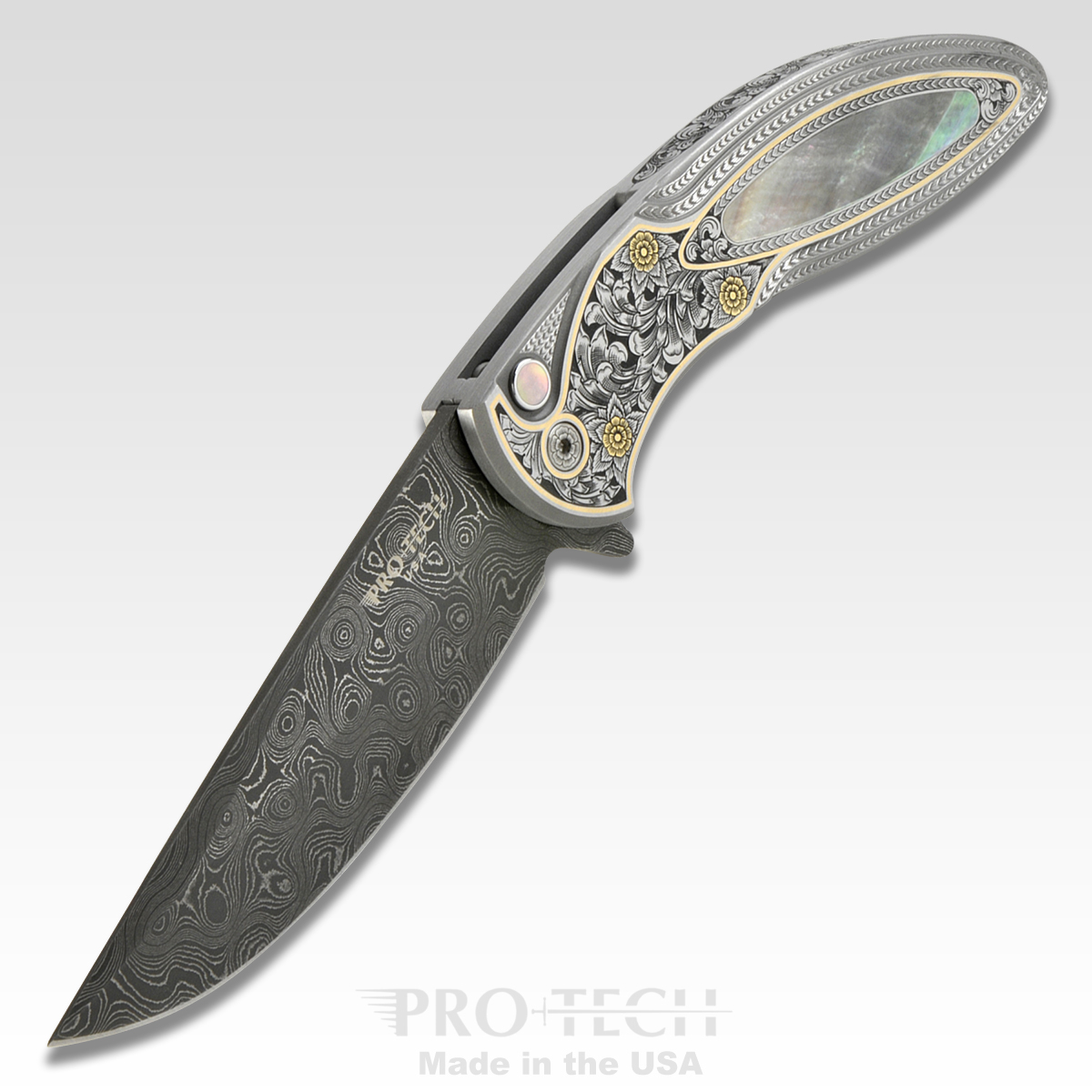 Our first button lock flipper and 6th Blade Magazine Investor/Collector Knife of the Year Award!
An amazing product introduction for us at the Blade Show – releasing an amazing range of this new flipper folder from solid black models $230 retail all the way to the Investor/Collector grade award winning $8,000 model!
This award-winning masterpiece features solid 416 stainless steel frame, an enormous amount of hand engraving and 18k gold inlay work by Master Engraver Bruce Shaw, black clip pearl, Nichols stainless Damascus and is limited to a 10 piece serial numbered group.